WELCOME TO THE COLE LAW FIRM
DEFENDING YOUR INTERESTS WHILE RESPECTING LAW AND HUMANITY

ABOUT
In May 2002, Kevin W. Cole opened Cole & Powell, P.C. in Austin, Texas, and on March 1, 2008 began doing business as THE COLE LAW FIRM.
---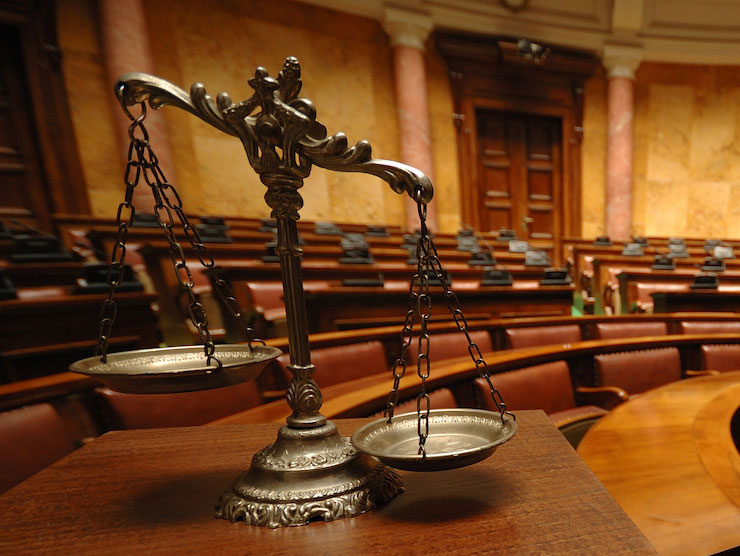 MISSION
Mr. Cole is dedicated to providing high quality and cost efficient business consultation services, pre-litigation administrative law services, public law services; as well as state and federal court trial and appellate services to his clients.
Mr. Cole began practicing law in 1991 after completing a one-year clerkship with Texas Supreme
Court Justice Jack Hightower. He focuses on a labor and employment practice
which encompasses the representation of government entities, officials, and corporate management in compliance matters, as well as handling the following types of cases throughout the administrative, litigation, and appellate phases: claims regarding violations of the state and
federal constitutional provisions; anti-discrimination laws related to race, gender, national origin and age; the Texas Whistleblower Act, the Fair Labor Standards Act, the Americans with Disabilities Act, the Family Medical Leave Act, the Age Discrimination in Employment Act, the Employee Retirement Income Security Act, Title IX and the Occupational Safety and Health Act.
Mr. Cole handles civil service arbitrations for cities and counties, ensures compliance with state and federal employment laws through the review of employment policies and practices, and conducts investigations regarding same.
Mr. Cole also serves as an independent hearing officer for several school districts for their school bus stop-arm programs.
Prior to attending law school, Mr. Cole worked as a Certified Public Accountant in Houston, Texas, his hometown. While in his third year of law school Mr. Cole served as a teaching quizmaster (legal research and writing instructor for the first year law students) at the University of Texas School of Law.Mr. Cole is rated AV in the Martindale-Hubbell Legal Directory.
Bar Admissions

State Bar of Texas, 1990
United States Supreme Court
U.S. Court of Appeals, Fifth Circuit
U.S. District Court for the Western District of Texas
U.S. District Court for the Northern District of Texas
U.S. District Court for the Eastern District of Texas
Education
The University of Texas School of Law, Austin, Texas, J.D. 1990
The University of Texas at Austin, B.B.A. – Accounting, 1985
Certification
Texas State Board of Public Accountancy, 1987-present
[Not currently practicing as a CPA]

Published Work
The Unqualified Paradoxes of Qualified Immunity: Reasonably Mistaken Beliefs, Reasonably Unreasonable Conduct, and the Specter of Subjective Intent That Haunts Objective Legal Reasonableness. Lisa R. Eskow and Kevin W. Cole. 50 Baylor L. Rev. 869.
Associations
Austin Clubhouse, Board Member, 2017 – present; Treasurer
Admissions Committee, Western District of Texas, Austin Division 2005-present
St. David's Foundation's Community Health Access Committee, Member 2009 – 2015;
Former Chair of the Healthy Minds Sub-committee; Volunteer on Scholarship Committee 2016 -
present
Austin Public Education Foundation, 2004-2014; Chair
Capital Area United Way, Board Member, 2007- 2012; Board Chair 2010 - 2012
Urban Renewal Agency for the City of Austin, Commissioner 1997-2001; 2006 - 2010
Austin Bar Association
Austin Black Lawyers Association
College of the State Bar of Texas, 2001
Texas Bar Foundation, 2001
Austin History Center, Board Member 2006-2007
Telecommunications Infrastructure Fund Board, Appointed by Lieutenant Governor Bill Ratliff,
2001- 2003
Austin Area Urban League, General Counsel, former Board Member and former Chairman of the Board
Robert W. Calvert Chapter of the American Inns of Court 1996-1999
City of Austin Community Development Commission, 1997- 2000
Past Employment
The Cole Law Firm, Owner, 2008 - present
Cole & Powell, P.C., Shareholder, 2002-2008
Wickliff & Hall, P.C., Shareholder, 1999-2002
Bickerstaff, Heath Smiley, Pollan, Kever & McDaniel, Partner, 1998-1999
Bickerstaff, Heath Smiley, Pollan, Kever & McDaniel, Associate, 1991-1998
Texas Supreme Court, Judicial Clerk, 1990-1991